This may or may not be my second post in one day (shhh...). It's the beginning of the month so I have to link up with
Farley's Currently
!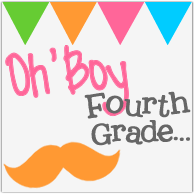 Listening:
I love listening to The Today Show in the summer! I think it's because it is a luxury I don't get during the school year. I feel so up to date on the news!
Loving:
I wrote my first post on Ron Clark's book,
The End of Molasses Classes
yesterday and posted about it on my fan facebook page. Well, he saw it and he reposted it on his page!! Yes! That's me on his facebook page! I am starstruck!
P.S. ~ I'm also loving this month's Currently - it's so cute and my favorite so far!
Thinking: There are some huge changes coming to my blog soon!! I am super-duper excited to share them with you. There may be some cool prizes involved!
Wanting: I love, love being on vacation but I miss my sweet little puppy!
Needing: To start planning out my school year. Maybe I'll get to it when I get home from vacation!
B2S Must-Haves:
2. My 31 Bag. I love this thing! It is perfect size and oh-so-cute!
3. A good lunchbox. I don't have a picture of this because I don't have one yet! I need a cute lunchbox - any idea of where I could get a good one?? Help!
Check out this super awesome school-year bundle!! Over $200 worth of products for only $30 - amazing!! Click
here
or on the picture to grab yours before school starts!