Well, hello there June! It's so very, very nice to see you. Of course that means it's time for
Farley's Currently
! I missed last month's, but I'm back!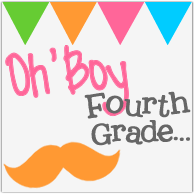 Listening:
We went from 60 degree weather here in RI right to mid-90 degree weather. Let's just say the AC is now in and the fans are on! Thankfully it will drop back down into the 70s this week.
Loving:
So glad it is finally June. May was a fun, but busy month. Between graduations, graduation parties, bachelorettes, weddings, birthdays and Mother's Day, I am exhausted!
Thinking;
That then leads to my need to get stuff done, but my sheer exhaustion. I think it's a combination of a busy month, bad allergy season and the end of the school year. I am wiped out!
Wanting:
I am looking forward to next year, but I am not sure what it will bring, so the planning can't start quite yet.
Needing:
Once I get to the gym, I'll really enjoy it. It's getting up out of my chair that is the difficult task.
3 Vacay Essentials:
1. Flip Flops! I love my plain and simple reef sandals. They are super comfy and I wear them everywhere.
2. Sunglasses! I don't know why, but my favorite part of summer is getting to wear my sunglasses. Maybe because it means that the sun is shining and it is a beautiful day? Could be.
3. A good book! I don't read much during the school year. Mainly because I get so wrapped up in a story that I forget to go to sleep. And then the next day, well, it's not so good. So I read a
ton
during the summer. First up is rereading The Great Gatsby. Then I'll watch the movie when it comes out on DVD. I'd rather pay the $1.00 Redbox fee for the DVD than spend $30 to go to the movies. Ridiculous.
Happy June!